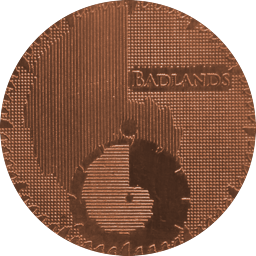 Badlands Watches, based in Seattle Washington (but equally inspired by the founder's years living in the southwest), specializes in mechanical movements wrapped in distinct dials of pure copper. Keith Wiley, the founder, has long been fascinated by mechanical clocks, sun dials, astronomical and mechanical computers, various automata, and also more fundamentally by the underlying history of time-keeping and calendrical methods. In fact, our weddings rings are inscribed with our wedding date in the Mayan calendar.
I eventually started collecting mechanical pocket watches and soon there-after saw an opportunity when I realized I could use pure copper sheet and in-house manufacturing techniques to produce dials unlike anything I had seen before. I made a few test pieces, was thoroughly pleased with the results, and proceeded full-speed on initiating the Badlands brand. The adventure has taken off from there and I still don't know where it will eventually lead. For the time being, I'm concentrating on refining and extending my manufacturing techniques, learning how to run a small business, and of course having a lot of fun.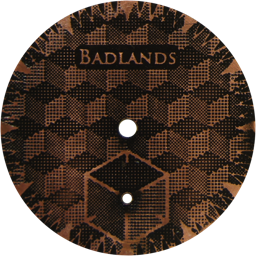 Each dial is the product of a labor-intensive, multi-step manufacturing process and comes out unique; truly, no two dials are ever perfectly identical. Our cases are either stainless steel or manually copper-plated and optionally patinated in-house. Our straps are also individually hand-made in-house to match the overall look and feel of the Badlands style.
Our cases provide display backs, which permit you to view the movement's mechanisms from underneath. Some of our designs incorporate skeleton movements to further reveal the inner workings of the movement.
Please take the time to peruse our collection and don't hesitate to contact us with any questions.
Here's a video showing how I make Badlands dials.
Thank you.